Interested In Becoming A Referee?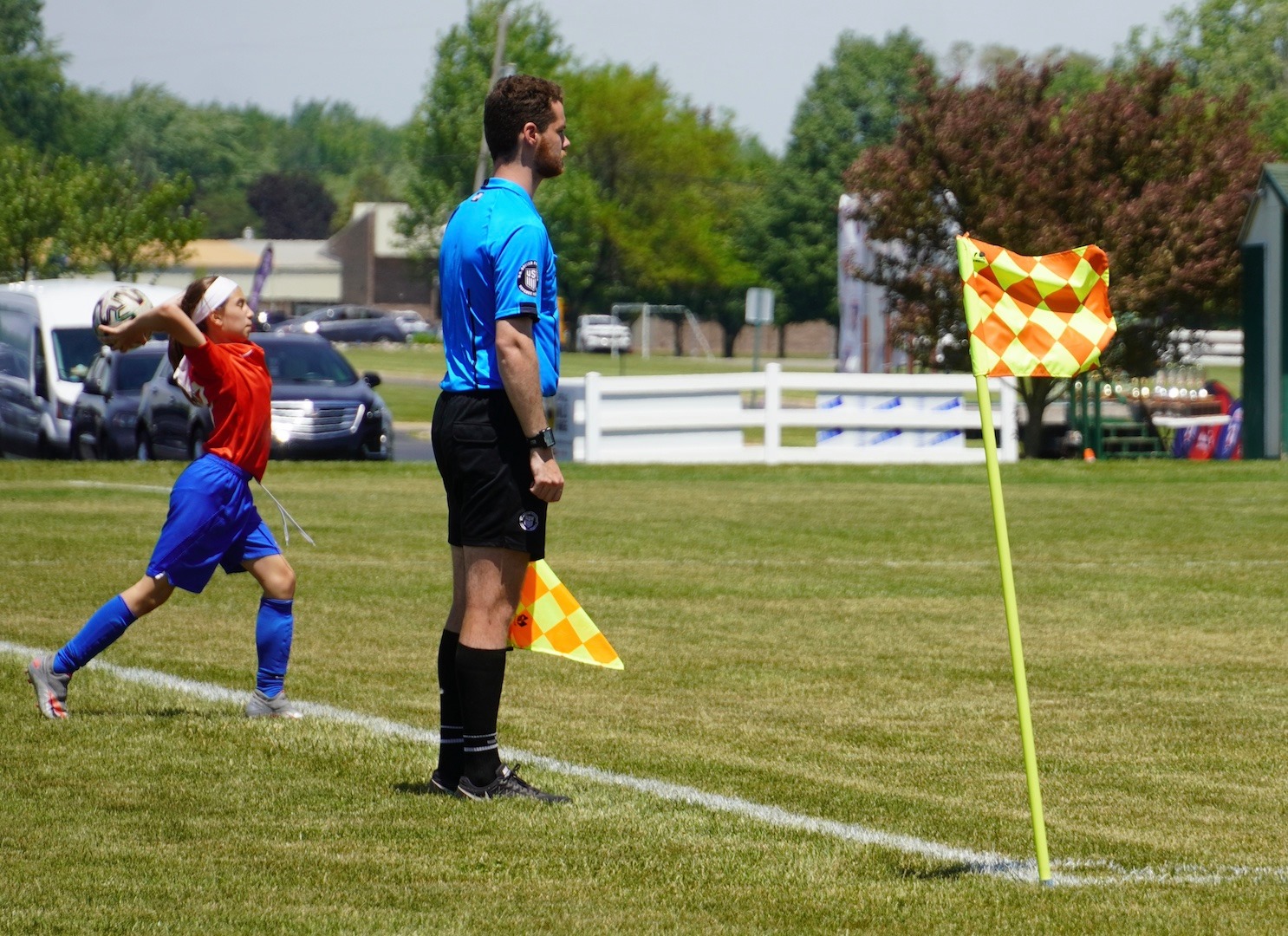 New referees must be 13 years old at the time of registration
Step 1) U.S. Soccer Learning Center
a) To start the learning process, access the U.S. Soccer Learning Center website and "Sign Up" to create a Referee profile at the following link:
https://learning.ussoccer.com/referee
Make sure a unique email is used for each referee.
Sign up using the referee's name & DOB. (not the parent or guardian)
A secondary email (e.g., parent, other) field is available as well.
b) Once your profile is complete, log in to your U.S. Soccer Learning Center account to complete the free Michigan – Online Grassroots course.

The course is a ~ 4.5-hour e-learning experience that prepares candidates for their assigned tasks and responsibilities as a Grassroots referee. You must register for the course using the following link: https://learning.ussoccer.com/referee/courses/available/7/details/5191
Most classroom issues can be resolved by periodically clearing your cache/cookies and restarting your browser.
When completing an assignment and/or training module in the Learning Center please ensure you close out and exit the assignment each time you take a break. If you leave the browser and the assignment open while not working on it or if you step away, when you return the module may not save any future progress. Additional problem solving tips can be found at the following link: https://ussoccerfederation.force.com/lcsupport/s/article/Progress-Saving-Issue
c) If you are 18 years of age or older you will also need to complete the SafeSport Training course, also located at the U.S. Soccer Learning center, found at the following link:
d) DO NOT COMPLETE A BACKGROUND CHECK ON THE U.S. SOCCER WEBSITE.

Step 2) Michigan Game Officials
a) To complete the registration process, you must create an account on the Michigan Game Officials platform and register for a course with one of Michigan's Referee Mentors.

Select a New Referee Grassroots course found at this link:
b) Click on the course number for the course that fits your schedule and location, (Date and time to attend). ***This is in person****

To register for the selected course, follow the instructions.
c) Create a USSF registration account.

Follow the instructions using a unique username and password for each referee.
Please use the referee email (preferably the same email used to create the U.S. Soccer Learning Center account).
A secondary email is available for parents, guardian, other.
d) Enter the override code NEW23, and complete the $ 67.50 course registration fee.

Access and complete the online modules using the "Load Session Tracker" button prior to the in person training session date you scheduled for above.
Have fun and get out to enjoy your new Grassroots Referee license.