MSPSP
Michigan State Premier Soccer Program
The Michigan State Premier Soccer Program (or Michigan State Premier Soccer League), known as MSPSP or MSPSL and often referred to as 'Premier', is Michigan's competitive youth statewide soccer league representing over 80 clubs and 12,000 players aged U13-U19 annually. MSPSP is a member organization of the Michigan State Youth Soccer Association & US Youth Soccer.

Latest News & Events
Spring 2023 Season Info

Get prepared with info on everything you need as a team coach or manager!

-Match Day Processes
-How to report scores & misconduct
-Cancellations and Reschedules
-Referee Fees & match information

Interested In Becoming A Referee?

View the guide the Michigan Referee Program has put together on getting started on your referee pathway. New referees must be 13 years old at the time of registration.

MSPSP Code of Conduct

Review the MSPSP Code of Conduct, sportsmanship, Team Official Send Off Policy, and other misconduct information.
Need MSPSP patches?
Let us know how many needed, per team or club and where to send them! Connect with your club / team(s) to request in bulk.
All MSPSP registered players are required to have the MSPSP patch on their jersey.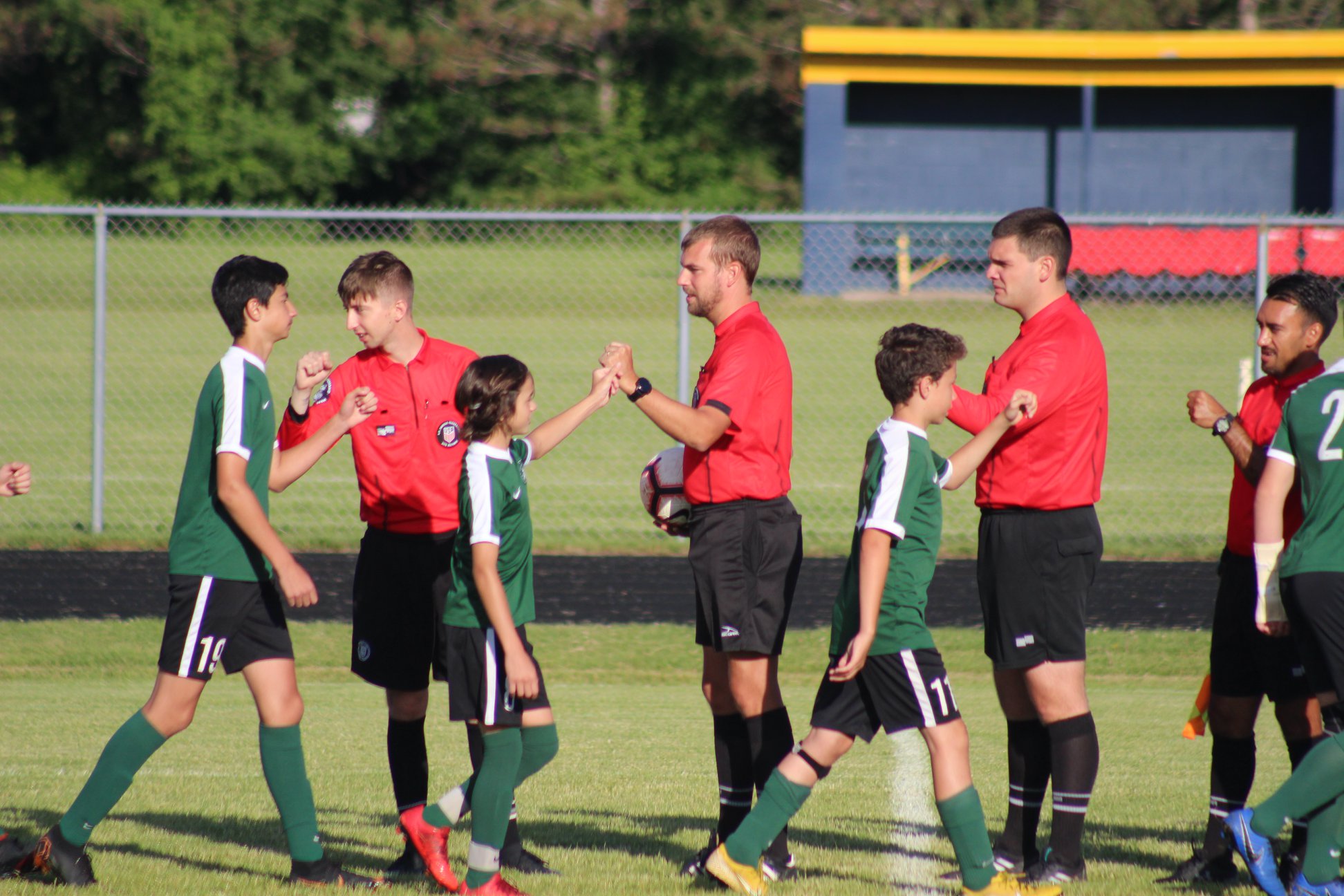 MSPSP Code of Conduct Policy
The MSPSP Code of Conduct Policy holds strict expectations of team and spectator behavior. Team officials, players, and spectators are expected to understand and follow the code of conduct, current rules, policies, and procedures of MSPSP.
Irresponsible Behavior by players, team officials, or spectators will be handled according to the MSPSP Code of Conduct policy. Clubs are responsible for their team officials, players, and spectators behavior.